Corporate Membership
Enjoy premiere access to the Whitney's extraordinary gallery spaces, upgraded amenities, and state-of-the-art facilities and join as a Corporate Member today。 From employee engagement to client entertaining, the program offers its Corporate Members a superior and unique opportunity to experience the foremost museum of 20th and 21st century American art。
公益福彩appNot only does Corporate Membership offer a wide range of exclusive benefits, but your contribution supports the Whitney's groundbreaking exhibitions, award-winning education programs, and its mission to advance the careers of some of the most innovative living artists of our time.
Benefits may include:
*The Whitney reserves the right to review membership level based on usage。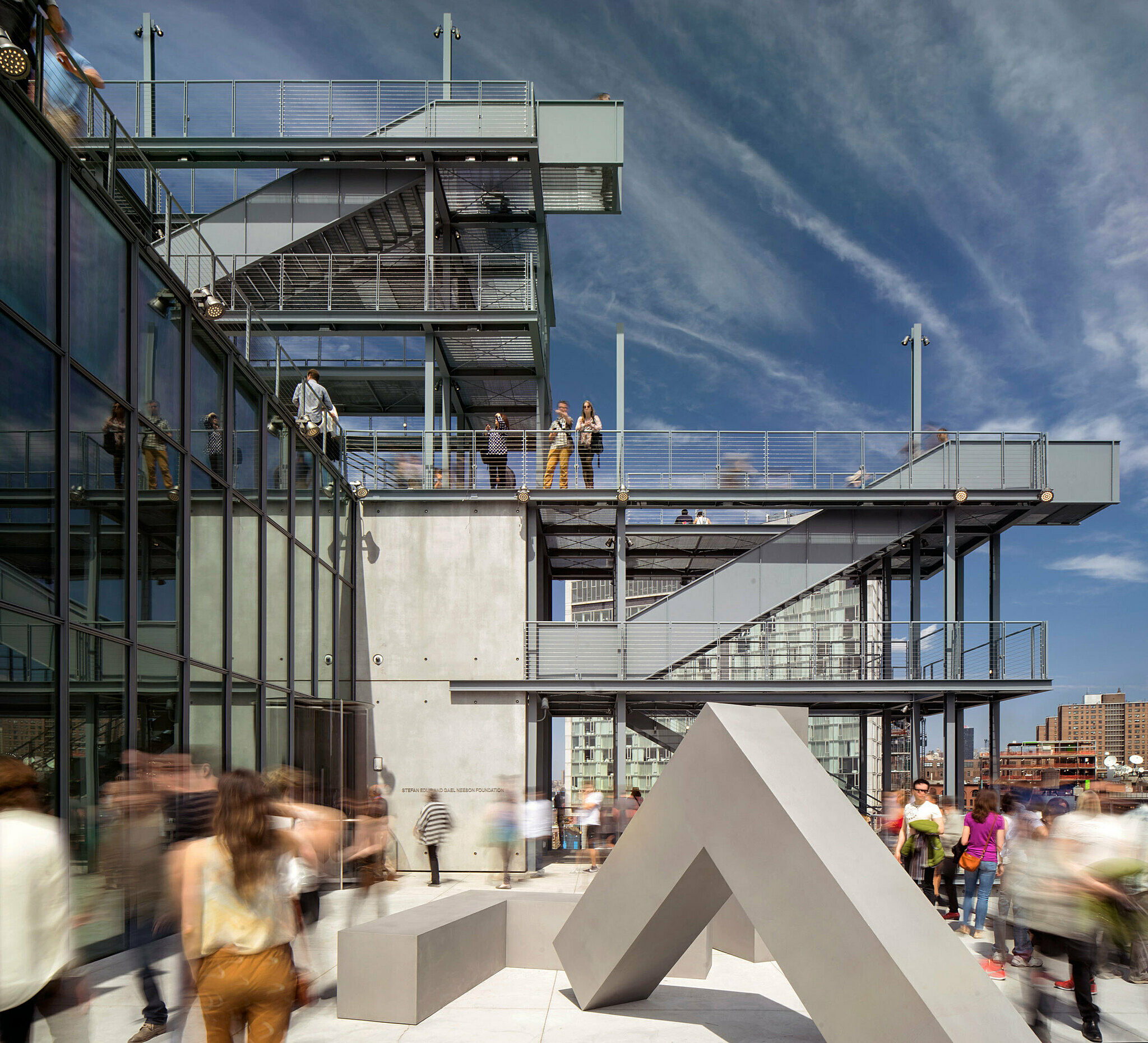 ---
Contact Us
We hope you will consider a Corporate Membership at the Whitney! If you have any questions, please contact corporate_partnerships@24c64n-sop.com.
Explore our and find out about our membership levels and benefits.
---
Corporate Membership Levels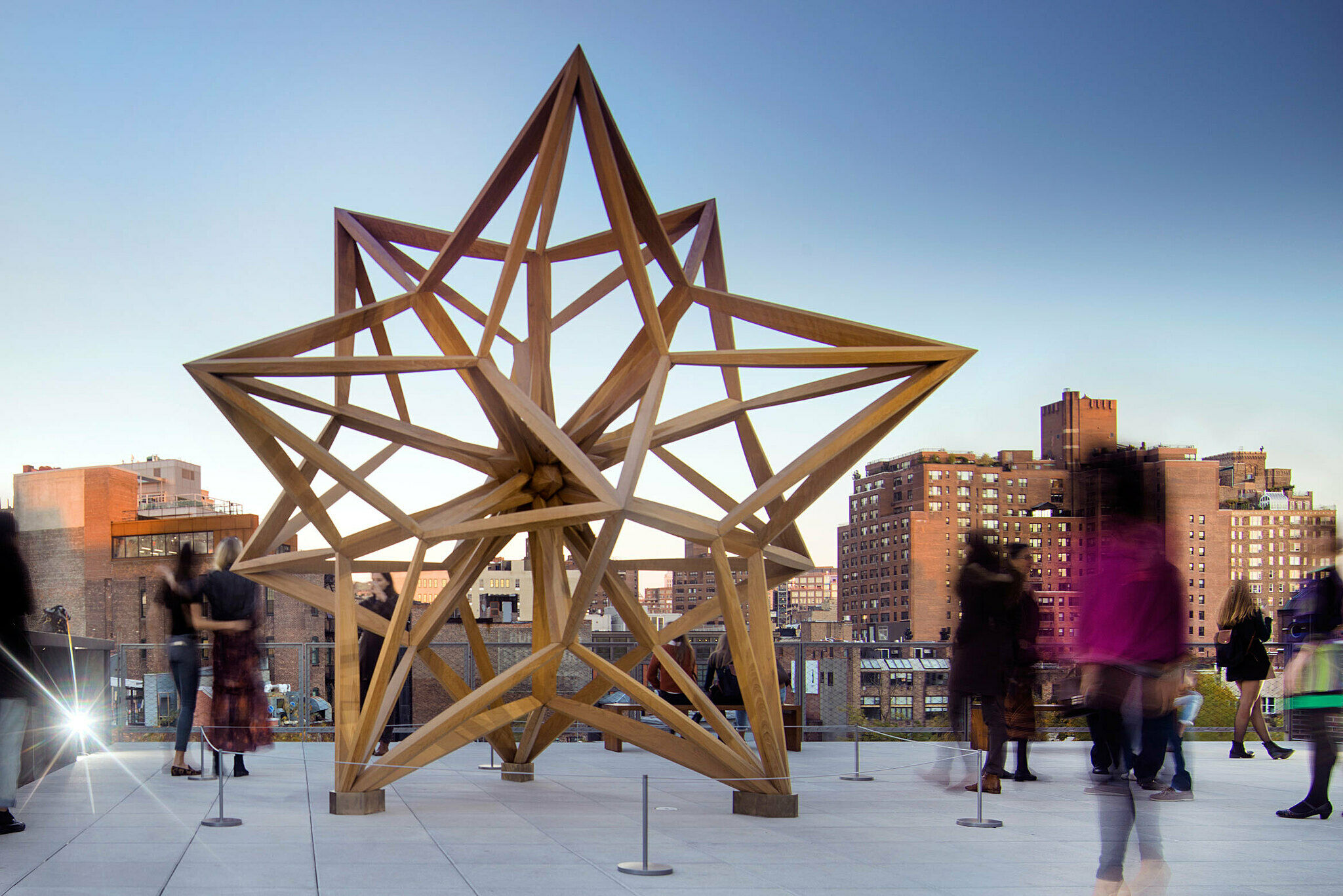 One privilege to host an event in Tom and Diane Tuft Trustee Room (subject to rental fees and all direct costs)
One privilege to schedule an after-hours tour for 25 guests (subject to direct costs)
Two Corporate Executive Courtesy Cards
Fifty Guest Passes
One privilege to host an event in select rental spaces: Tom and Diane Tuft Trustee Room, Susan and John Hess Family Theater and Gallery, Kaufman Gallery, or eighth-floor Studio Cafe/Cafe terrace (subject to rental fees and all direct costs)
One privilege to schedule an after-hours tour for twenty-five guests (subject to direct costs)
Ten Corporate Executive Courtesy Cards
Seventy-five guest passes
Unlimited free admission for all employees +1 complimentary guest
One privilege to host an event in any of the Museum's rental spaces: Kenneth C. Griffin Hall, 5th Floor Outdoor Gallery, Tom and Diane Tuft Trustee Room, Susan and John Hess Family Theater and Gallery, Kaufman Gallery, or eighth-floor Studio Cafe/Cafe Terrace (subject to rental fees and all direct costs)
One complimentary after-hours tour for twenty-five guests
Twenty Corporate Executive Courtesy Cards
One hundred guest passes
Unlimited free admission for all employees +2 complimentary guests
Two privileges to host an event in any of the Museum's rental spaces: Kenneth C. Griffin Hall, fifth-floor Outdoor Gallery, Tom and Diane Tuft Trustee Room, Susan and John Hess Family Theater and Gallery, Kaufman Gallery, or eighth-floor Studio Cafe/Cafe Terrace (subject to rental fees and all direct costs)
Two complimentary after-hours tours for 25 guests
Twenty Corporate Executive Courtesy Cards
150 guest passes
Unlimited free admission for all employees +3 complimentary guests
Unlimited event privileges in any of the Museum's rental spaces with 10% discount on rental fee for second event: Kenneth C. Griffin Hall, Hurst Family Galleries, 5th Floor Outdoor Gallery, Tom and Diane Tuft Trustee Room, Susan and John Hess Family Theater and Gallery, Kaufman Gallery, or 8th Floor Studio Cafe/Cafe Terrace (subject to rental fees and all direct costs)
Two complimentary after-hours tours for 25 guests
Twenty Corporate Executive Courtesy Cards
200 guest passes
---
We Gratefully Acknowledge The Generous
Support of the Following Companies:
Patron ($60,000+)
Bloomberg Philanthropies
Condé Nast
Hearst
Samsung
Benefactor ($40,000–$59,999)
BNP Paribas
Citi
Elliott Management Corporation
JPMorgan Chase & Co.
Meredith Corporation
New York University
Rubenstein
Partner ($25,000–$39,999)
American Express
Audi of America
Bank of America
Bloomingdale's
Boston Consulting Group
BNY Mellon
Christie's
Citadel
Con Edison
Davis Polk & Wardwell LLP
Dentsu Aegis Network
Deutsche Bank
Ernst & Young LLP
The Estée Lauder Companies Inc.
Equitable Foundation
Fox Corporation
Goldman Sachs
Google
Hudson Yards
Interpublic Group
Johnson & Johnson
Kramer Levin Naftalis & Frankel LLP
L'Oréal USA
Latham & Watkins LLP
Macy's
Marsh & McLennan Companies
MetLife
Milbank Tweed Hadley & McCloy LLP
Moody's Corporation
Morgan Stanley
Palantir
Pfizer Inc
Pratt Institute
Related Companies
Ropes & Gray LLP
S&P Global
School of Visual Arts
Schulte Roth & Zabel LLP
Sidley Austin LLP
Silverstein Properties, Inc.
Skadden, Arps, Slate, Meagher & Flom LLP
Sotheby's
Tishman Speyer
Warner Media
White & Case LLP
Friend ($15,000–$24,999)
Amway
CBRE
Colgate-Palmolive Company
Credit Suisse
Crestview Partners
Davidson Kempner Capital Management LP
Fried, Frank, Harris, Shriver & Jacobson LLP
Glenmede
The Horowitz Family Foundation
Loews Corporation
MediaLink
Ogilvy & Mather
Wilmer Cutler Pickering Hale and Dorr LLP
Supporter ($5,000–$14,999)
AKRF, Inc.
Chanel, Inc.
Dentons
The Cultivist
The Charles A. Dana Foundation
EvolveMKD
Gansevoort Hotel
Greenway Mews Realty LLC
Guardian Life Insurance Company of America
Hauser & Wirth
Jack Resnick & Sons, Inc.
Kasmin
Kaufman Organization
Klick Health
Lévy Gorvy
Little West 12th Street Realty, L.P.
Maharam
Moët Hennessy USA
The Philip and Janice Levin Foundation
Phillips
Room & Board
Thompson Hine LLP
Twitter
Wachtell, Lipton, Rosen & Katz
William Kaufman Organization
W.P. Carey
The Yale Club of New York City